CITA Rescue Mission Rehab Program
2300 S Harbor City Blvd
Melbourne, FL - 32901
(321) 327-8904

County: Brevard
Call 1 866-996-0760 and speak now with an alcohol or drug abuse counselor.
Call now. This service is free of charge and there is no obligation.
---
Non Profit Faith Based Rehab Program

The program is for men 18 and older struggling with addictions and life issues-
Must be sober to apply.

Hours: Monday-Friday between 2-4pm, and able to commit to a 6 month program and able to work.

Faith-based program is incorporated with Reformers Unanimous and CITA Discipleship Class, along with daily chapel services during the week days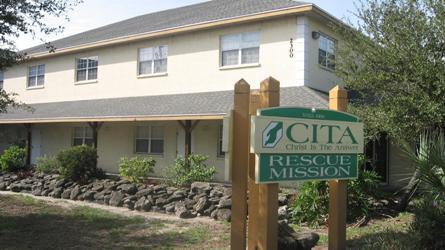 ---
Are you familiar with CITA Rescue Mission Rehab Program? Share your experience.