Call 1-866-996-0760 and speak with an alcohol or drug abuse counselor
We provide local listings of non-profit organization rehab programs and centers. Our main goal is to provide listings fitting the non profit criteria. We then list out full contact information and programs for treatment provided by these locations. Lastly, we provide cost information so you can make an informed choice on whether to choose the rehab center based on all factors listed.

Use our search by city search box below to find the list of local listings in Michigan. We have also listed the top cities in Michigan on the right side of the page.
Poll: Vote Now
Does your health insurance cover rehab treatment?
Cities in Michigan
Find non profit addiction centers in your city.
Latest Rehab Centers
Guiding Light Recovery helps men with substance abuse problems achieve recovery from addiction. Their program is free, long-term, faith based, uses 12 step programming, and includes professional counseling. Guiding Light Recovery helps men become sober through a combination of spiritual, 12 step,
Read more
---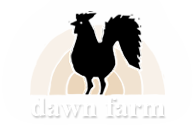 Dawn Farm is a Michigan addiction treatment center with an emphasis on the recovering community as the most important source of healing and recovery support for their clients. Dawn Farm is a a 501c(3) non-profit organization. Dawn Farm offers a continuum of addiction treatment and recovery su
Read more
---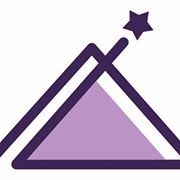 1318 Mary Av.
Lansing, MI - 48910
(517) 798-4624

Email
We strive on creating housing for people in recovery from substance abuse and mental health disorders. Each house provides housing for up to six (6) in each residence.
Read more
---

Sober House for men. Total Occupancy: 9 This publicly supported, non-profit 501(c)3 corporation is the umbrella organization which provides the network connecting all Oxford Houses and allocates resources to duplicate the Oxford House concept where needs arise. Oxford House is a concept in rec
Read more
---
Sober House for men. Total Occupancy: 8 This publicly supported, non-profit 501(c)3 corporation is the umbrella organization which provides the network connecting all Oxford Houses and allocates resources to duplicate the Oxford House concept where needs arise. Oxford House is a concept in rec
Read more
---
Sober House for men. Total Occupancy: 7 This publicly supported, non-profit 501(c)3 corporation is the umbrella organization which provides the network connecting all Oxford Houses and allocates resources to duplicate the Oxford House concept where needs arise. Oxford House is a concept in rec
Read more
---

Sober House for men. Total Occupancy: 16 This publicly supported, non-profit 501(c)3 corporation is the umbrella organization which provides the network connecting all Oxford Houses and allocates resources to duplicate the Oxford House concept where needs arise. Oxford House is a concept in re
Read more
---