Tahoe Turning Point
2494 Lake Tahoe Blvd.
South Lake Tahoe, CA - 96150
(530) 541-4594

County: El Dorado
Call 1 866-996-0760 and speak now with an alcohol or drug abuse counselor.
Call now. This service is free of charge and there is no obligation.
---
Tahoe Turning Point, Inc. is a private non-profit outpatient facility providing professional therapeutic services and substance abuse counseling to the South Lake Tahoe community as well as the surrounding areas. Our clients are referred to us by physicians, employers, community agencies as well as self referrals. Outpatient services provided: Substance Abuse & Addiction counseling; Drug and Alcohol Education and Relapse Prevention Group; Family & Couples Counseling; Anger Management for Teens; Stress Management; Parenting Classes; 12 and 52 Week Parenting classes; Batterers' Intervention Program; Drug Testing.
Hours of Operation:
Mon-Fri 8:30 am - 5:00 pm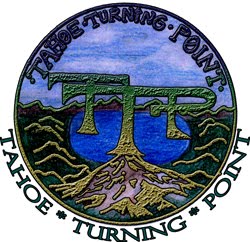 ---
Are you familiar with Tahoe Turning Point? Share your experience.